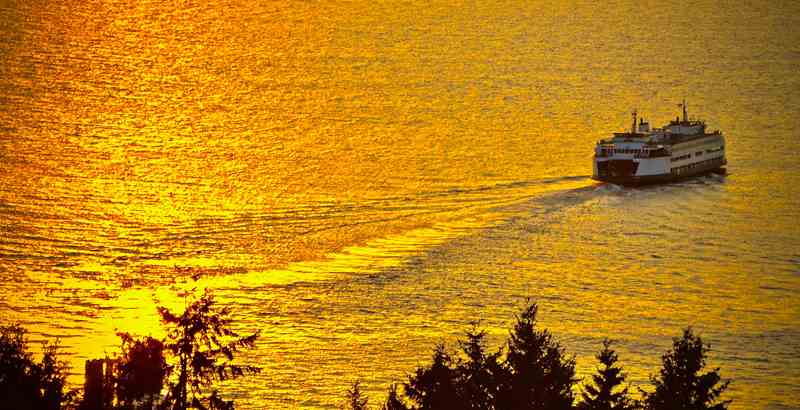 Ferry Service Routes and Times in Menorca
Although Menorca has an excellent transport system with regards to buses, there are no trains on the small island. There are, however, ferries crossing the 34 km/24 miles stretch of sea over to Menorca's neighbour Mallorca, the largest of the Balearic Islands.
Hiring a car for a day trip to explore Menorca is not expensive and can even be done by taxi, but for more flexibility and freedom hiring a car for a few days to take in the neighbouring island of Mallorca as well is even better.
When planning such a trip, visitors to Menorca should remember that motorists are required to carry their valid driving licence, passport or ID card as well as a photocopy of the passport or ID card and the rental documents for the vehicle at all times, when out and about in the car.
It is also important to note that an extension to the hire contract by a few days – or even one day - may invalidate the insurance cover originally taken out, so it is best to negotiate a brand new contract for the extra days.
Following the ME-1 from Mahon to Ciutadella at the western coastline, the drive to the ferry quayside takes about 45 to 50 minutes and enables the motorist to enjoy a trip through the rural and rather rugged interior of the island. Ciutadella itself is worth a day of sightseeing, as the ancient city was founded in 123AD by Romans after the conquest of the island and is now a historic gem with Gothic and baroque churches and many fine houses. Most of Menorca's museums and galleries are located in the town of Ciutadella and the town also has a surprising number of restaurants and bars to present a lively nightlife to visitors.
Although there are no beaches in the town itself, there are plenty of wonderful beaches with a 3 km drive. This eastern part of Menorca is closest to Mallorca Island.
Menorca ferries operator Cape Balear runs a daily hydrofoil service to Cala Ratjada by Capdepera on Mallorca, a trip that takes on average 55 minutes. It is essential to book in advance, especially when travelling by hire car, since the service gets very busy during the months of June, July and August.
This ferry service can be contacted via
- Cape Balear sl, Muelle Comercial Ciutadella, Puerto de Ciutadella, Menorca, tel +34 971 482 587/ +34 902 100 444, email info@interilles.es, website www.interilles.es
Upon arrival, motorists can take the MA-15 via Son Servera and Sant Llorenç del Cardassar to the famous resort of Manacor with subsequent onward travel on the MA-15 towards Palma de Mallorca, the island's capital or travel from Capdepera on the MA-12 along the coast towards Alcudia and then take the MA-13A towards Palma de Mallorca.
The ferry service does not operate during the winter months but resumes service on 15.04.2012.
For a more sedate way of travel across the Mediterranean Sea, Menorca ferries operator Iscomar provides a 2.5 hour trip to Puerto de Alcudia on Mallorca. This ferry operator can be contacted via
- Iscomar sl, Muelle Comercial Ciutadella, Puerto de Ciutadella, Menorca, tel +34 971 484 216, general enquiries +34 902 119 128 Fax +34 971 484 092, website www.iscomarferrys.com
From Alcudia ferry port motorists can take the MA-13A to Palma de Mallorca or explore the mountain ranges on that side of Mallorca, leading eventually on country roads to the Soller Mountain, where a wonderful historic train journey beckons. Iscomar resumes Menorca ferry services in February 2012 with 19 sailings per week until September.
The company has four passenger and self-propelled wheeled cargo ships, one roll-on cargo ship and a fast ferry for passengers. From Mallorca, using the same ferry operator, motorists can continue their island hopping experience by going on the Denia-Ibiza-Palma de Mallorca round-trip.
Direct Ferries, a UK operator, also offers ferry trips from Mahon, Menorca's capital to Barcelona and Valencia as well as ferries from Barcelona to Ciutadella. There are 6 sailings per week from Barcelona to Mahon and vice versa and the trip takes about 8.5 to 9.5 hours. The Barcelona to Ciutadella ferry service is offered with 11 weekly sailings and takes 4 hours for the crossing.
Menorca ferries from Mahon to Valencia operate just once a week and this voyage takes 15.5 hours. From Ciutadella on Menorca to Alcudia on Mallorca there are at least 15 sailings per week in addition to the ones Iscomar offer. Direct Ferries use the operator Balearia for their services. Bookings can be made via www.directferries.co.uk
There is also a service from Mahon on Menorca that takes passengers directly to Palma de Mallorca. This service is provided via Direct Ferries by their associated ferry operator Acciona Trasmediterranea, with just one sailing per week on offer. The crossing takes 6.5 hours.
At the end of the round trip, the hired car should be taken back to the special car parking area at Menorca Airport, where the car hire companies have their offices and their drop off points.
UNBEATABLE VALUE CAR RENTAL

FREE
Amendments,
FREE
Cancellations,
NO
card fees!

airport_shuttle Need Airport Transfers?
Useful Information about Menorca Airport