Menorca International Airport Parking
Unbeatable Value Airport Parking
Compare Parking Prices at Menorca Airport
checkBest price guarantee
checkCompare all parking operators
checkOver 4 million happy customers
checkOptions for all budgets
checkFree no-hassle cancellations


Useful information about airport parking at Menorca Airport
There are several options available from the parking services provided at Menorca Airport if you want to avail car park at the airport.
Parking at the Menorca airport saves you a lot of time because the garages are adjacent to the check-in area and just a short walk from the terminals. You may park, lock, and leave your vehicles safe and secure using the parking facilities because the parking spaces are close to the airport.
The parking lots are designed and built to provide spots for every need, and our staff is on service around-the-clock.
Learn about Menorca Airport's comprehensive parking selection. The airport offers payment options that make parking simple and convenient for clients.
Menorca Airport Parking
Address: Carretera de Sant Climent, s/n, 07712, Illes Balears, Spain
Phone: +34 913 21 10 00
The Menorca Airport has these three (3) parking lots:
General Parking
There is a sizable parking lot next to the Menorca Airport terminal if you need to leave your car there for a brief or rather long time. Perfect for shorter visits or for picking up and dropping off passengers.
Long-Stay Parking
The Menorca Airport's long-stay parking lot is adjacent to the terminal and offers affordable parking. It is your best bet for leaving your car while on vacation or on a lengthy trip.
Express Parking
The Menorca Airport parking method is quick and effective. The most practical choice for conveniently dropping off or picking up passengers. Convenience, exclusivity, and fast passenger pickup.
Note: All parking rates quoted below are subject to change without notice.
Disabled Parking at Menorca Airport
The parking lots have spots designated for those with disabilities. The Menorca Airport's parking areas have spaces reserved for disabled drivers.
Every parking location at the airport has several accessible parking alternatives for those with impairments. Accessible parking places have been provided for General parking, Long-Stay parking, and Express parking for passengers and drivers with reduced mobility.
To take advantage of the free parking, the passenger must register when they arrive at the terminal's Information Desk and present all required travel documents.
Additionally, you can make reservations for accessibility services following the parking services at Menorca Airport by calling your airline before your trip.
Short-Term Parking at Menorca Airport
Menorca Airport offers short-term parking options for drivers who are being dropped off at the airport or picked up when they arrive.
The Menorca Airport's designated short-term parking facility is called General Parking. Some facilities have been constructed to ensure your automobile parking is safe and convenient.
Since it is close to the airport, you can easily access the passenger terminal. For payment, there are 690 places with automatic pay stations. Both manual and mobile payments can be made at the counter. The parking is continuously monitored by CCTV.
Long-Term Parking at Menorca Airport
For those visiting for more than seven days for a trip or vacation, you can use the Long-Stay parking amenity. It is designed for extended stays and offers efficient service at the lowest price.
A contemporary structure with four levels, including two for extended stays, is near the terminal. The cost of official parking is affordable. Mobile payments are accepted at the lot.
Express Parking at Menorca Airport,
Menorca Airport features a particular parking area for the quickest and most effective parking. It's the best choice for conveniently dropping off or picking up people.
If the stay is under 10 minutes, parking is free. It is quick, convenient, and exclusive for picking up passengers. It is situated right outside the entrance of the passenger terminal.
The parking lot's automatic pay kiosks are where you can make your payment.
Parking Rates
The cost of parking varies according to where you park and how long you stay. To avoid paying for parking, kindly make an online reservation.
The Parking rates of Menorca Airport are as follows:
| | |
| --- | --- |
| TIME | RATE |
| 1st minute | € 0.43 |
| 2 - 30 minutes | €0.01 per minute |
| 31 minutes+ | €0.03 per minute |
| high season | €14.50 per day |
| low season | €11.50 per day |
| 5 days+ (high season) | €11.50 per day |
| 5 days+ (low season) | €9.10 per day |
The Menorca Airport's high season runs from April 1 through October 31, while the low season is from November 1 through March 31.
| | |
| --- | --- |
| TIME | RATE |
| 1- 4 days (high season) | €14.05 per day |
| 1- 4 days (low season) | €11.20 per day |
| 5 days+ | €5.75 per day |
| | |
| --- | --- |
| TIME | RATE |
| 0-10 minutes  | FREE |
| 1st minute | € 1.05 |
| 2 - 30 minutes | €0.04 per minute |
| 31 minutes -1 hour | €0.08 per minute |
| 1 hour+  | €0.01 per minute |
| Full day rate | € 60.00 |
Without a second thought, purchase parking and enjoy discounts at Menorca Airport. The Menorca Airport Parking services accept payment and ticket delivery methods:
Verify on the Aena website whether the parking lot you intend to use welcomes unreserved vehicles (you can check the car park information on the Aena website). Remember that you will receive advantages and savings if you join the Aena Club.
When your number plate is scanned at the entrance, the parking ticket will be generated immediately without needing a button press. Any of the open spots can be used for parking.
Pay for your accommodation at the pay booth, then leave. Without needing to provide the ticket, the barrier will open automatically.
Remember that if you are a member of the Aena Club, you may also use the mobile payment service to make payments through the official Aena app.
Parking Tips at Menorca Airport
The parking services do not require reservations, and bookings without payment are also accepted. Mobile payments are also accepted. For airport users and visitors, it is practical and reasonably priced. Here are some pointers for hassle-free airport parking:
Use the app or the parking.aena.es website to make your reservation. You can get savings on your reservations if you are an Aena Club member or use the Aena App.
Be sure to appropriately introduce the dates and license plate.
For your booking to be accepted, the number plate of the car you enter and the one that appears on the reservation must match.
When you arrive at the reserved parking space gate, we will recognize your license plate number and associate it with your reservation.
No button presses are required; the ticket will be issued automatically.
Ensure that your booking localizer and license plate are printed on your ticket when you pick it up.
Place your car in any available spot.
Parking Operators at Menorca Airport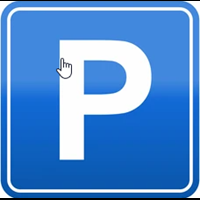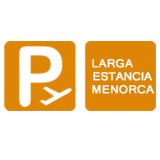 Car Parks at Menorca Airport
Name
Address
Opening Hours
On Airport Grounds
Es Caló Blanc
07711 Sant Lluís (Balearic Islands), Spain
-
close
Aeroport de Menorca-Aparcament P1
07712 Maó (Balearic Islands), Spain
-
close
Sporting Maonès Camp Municipal
07702 Maó (Balearic Islands), Spain
-
close
Avinguda Vives Llull
Avinguda de Vives Llull, 07703 Maó (Balearic Islands), Spain
-
close
Calle de ses Quatre Boques
07714 Maó (Balearic Islands), Spain
Mon-Sun: 00:00 - 24:00
close

Mercadona
07714 Maó (Balearic Islands), Spain
Mon-Sat: 09:00 - 21:30
close
Eroski
Carrer de Vassallo, 72, 07714 Maó (Balearic Islands), Spain
Mon-Sun: 09:00 - 21:30
close
Aeroport de Menorca-Aparcament P2
07712 Maó (Balearic Islands), Spain
-
close
Aena Parking Menorca C
07712 Maó (Balearic Islands), Spain
-
close
Plaa de ses Micoles
Plaça de ses Micoles, 07710 Sant Lluís (Balearic Islands), Spain
-
close

Rent a Car Salgar
Carrer des Cap Negre, 26, 07714 Maó (Balearic Islands), Spain
-
close
Binipreu Menorca
07714 Maó (Balearic Islands), Spain
Mon-Sat: 09:00 - 21:00 Sun: 09:00 - 20:00
close
Poblat de Trepucó
07702 Maó (Balearic Islands), Spain
-
close
Carrer del Primer Batle Pere Tudurí 62
Carrer de Pere Tudurí, 62, 07710 Sant Lluís (Balearic Islands), Spain
-
close
Aeropuerto de Menorca - Parking de Larga Estancia P2
07712 Maó (Balearic Islands), Spain
Mon-Sun: 00:00 - 24:00
close

Aeropuerto de Menorca-Parking P1
07712 Maó (Balearic Islands), Spain
Mon-Sun: 00:00 - 24:00
close
Maó
07702 Maó (Balearic Islands), Spain
-
close
Aeropuerto de Menorca, salidas - Express
07712 Maó (Balearic Islands), Spain
Mon-Sun: 00:00 - 24:00
done
Aeroport de Menorca-Aparcament P2
07712 Maó (Balearic Islands), Spain
-
done
Menorca-Aparcament P2
07712 Maó (Balearic Islands), Spain
Mon-Sun: 00:00 - 24:00
close
Map of Car Parks at Menorca Airport Frequently Asked Questions - Menorca Airport Parking
question_answer Which parking facilities are open 24 hours at Menorca Airport?

The following car parks are open 24 hours at Menorca Airport:

question_answer Which car parks are concrete/tarmac at Menorca Airport?

The following car parks at Menorca Airport are concrete or tarmac:

question_answer Which car parks at Menorca Airport have no height restrictions?

The following car parks at Menorca Airport have no height restrictions:

question_answer Which car parks at Menorca Airport are insured?

The following car parks are insured at Menorca Airport:

question_answer Which car parks at Menorca Airport allow me to keep my keys?

The following car parks at Menorca Airport permit owners retaining their keys:

question_answer What covered parking is available at Menorca Airport?

What covered parking is available at Menorca Airport?

question_answer Which are the best rated car parks at Menorca Airport?

The best rated car parks at Menorca Airport are:

question_answer Which car parks at Menorca Airport can be found on the Airport grounds?

The following car parks can be found on the Airport grounds at Menorca Airport:

{"@context":"https://schema.org","@type":"ParkingFacility","name":"Parking Larga Estancia AENA Aeropuerto Menorca \n","address":"Me-14 Maó Illes Balears 07712","geo":{"@type":"GeoCoordinates","latitude":39.862309,"longitude":4.227134},"openingHours":"Mo-Su"}