Taxi Transfers To and From Menorca Airport



Menorca Airport Taxis - Fares, Distances and Where to Find Them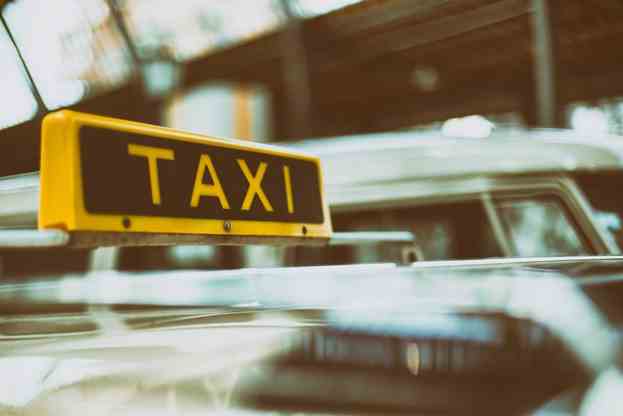 Taxis at Menorca Airport can easily be identified by their white or eggshell colour and a green "TAXI" light on the roof. The official taxis all wait for passengers at the airport's taxi rank located opposite the terminal building.
During the summer months, when Menorca Airport is at its busiest, arrivals will sometimes have to queue and wait their turn for a taxi, but it is never a long wait, since the distance from the airport to the Island's capital Mahon is just 4.5 km.
Standard Menorca Airport taxis operating on the island will only be allowed to carry up to 4 passengers together with what under the official licence is deemed to be a "reasonable" amount of baggage. Large families or groups of friends travelling together are therefore advised to make a booking for a minibus or similar vehicle in advance of their arrival at Menorca Airport. Specially adapted taxis that can carry wheelchair users must also be pre-arranged.
Since Menorca's capital city Mahon is located such a short distance from the airport, the cost for a journey by taxi is only around €3.20. The charge per traveled kilometer is €1.00 during weekdays from 6am to 9pm, but on Saturdays and Sundays as well as during public holidays this fare rises to €1.18 per kilometer traveled.
It is advisable to discuss the fare for a journey to other towns and resorts on the island either with the driver at the taxi rank before commencing the journey or with the taxi company in advance of arrival at the airport. Menorca Airport taxis do not as a rule carry child safety seats and mostly parents will have to sit in the rear of the vehicle with their children on their lap. For this reason it is even more important for parents travelling with small children to pre-book a taxi. In Mahon a reputable taxi company can be contacted on tel +34 971 367 111 and in Ciutadella the taxi operator can be contacted by calling tel +34 971 482 222.
Although Spain has been deluged with package holiday tourism since the 1960's, Menorca has remained fairly unspoiled and is as popular with Spanish families looking for a relaxing holiday as it is with foreign visitors coming to the island for the same reason.
The most frequented resorts are mainly located on the island's south coast. The purpose built resorts are less than 30 years old and were designed to meet every expectation of comfort and modern holiday living an average tourist might expect. The north of Menorca is far less populated and remains a fairly rugged landscape with a rocky shoreline, horse-shoe shaped bays with secluded beaches and azure Mediterranean waves lapping at the sand.
The island also has its very own "mountain range" to offer and at 354 meters above sea level Mount Toro makes for a splendid observation platform from which to view the entire island and even its closest neighbour Mallorca, the largest of the Balearic islands. The mountain is not just famous for its wonderful views, but also has the Sanctuary of the Mare de Déu del Toro to offer, a 17th century religious monument that is included on the official tourist map.
Most of Menorca's tourist attraction can be seen in a day and hiring a taxi for sightseeing is not a bad choice. The island's sole main road is the ME-1, connecting Mahon in the east to the island's former capital Ciutadella in the west of Menorca, effectively dividing the island into two very distinct areas.
Sitting on the extreme west coast of Menorca, Ciutadella offers not just beautiful 18th century architecture but also a surprising amount of nightlife. The small town rises barely above village status in size but has many attractions that make the 50 km / 30 mile trip to the east of Menorca worthwhile. Passing through Alaior and Es Mercadal along the ME-1 route, visitors will enjoy the 40 to 50 minute journey, which by taxi, carrying up to 4 passengers, would cost around €50.00. Upon arrival at the town, visitors are greeted by the statue of a rearing stallion, a symbol of the famous Fiesta de San Juan and surely a sign that Spaniards love to party!
Ciutadella dates back to Roman times and its narrow, bustling streets are quite possibly still representing the Roman and Moorish grid in which settlements were designed in ancient times. Menorca was occupied by the Romans in 123 AD and even today the island's inhabitants keep unearthing Roman finds from that period, when new building works or a spot of gardening brings such finds to light.
For more information about taxis Menorca Airport, please visit the official airport website at www.aena-aeropuertos.es